#StandWithMe is a celebration of independent film
on public television.

Instructions


Download the #StandWithMe card.

Write your name. Have someone take a photo of you holding it, like the dashing Lixin Fan, and beautiful Heather Courtney are doing below. (Emmy not included.)

Tweet it using #StandWithMe. Facebook it.

Submit it to our Tumblr!

Bask in the knowledge you are awesome.

Psst… if you're on mobile, send it to standwithme@itvs.org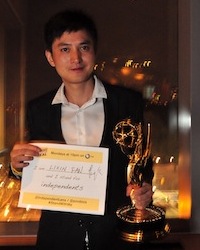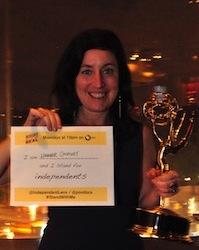 Here's a little sample language to help on your way!
For Twitter: I stand with independents. #StandWithMe. Mondays on @PBS. http://to.pbs.org/O60SPQ
For Facebook: I stand with independents. Will you show your support and stand with me? Upload your own photo at http://independentlenspbs.tumblr.com/submit. and tune into Independent Lens, Mondays at 10pm on PBS.